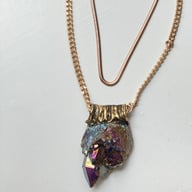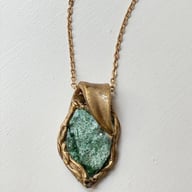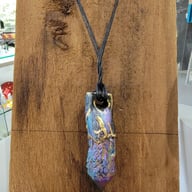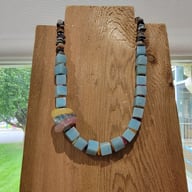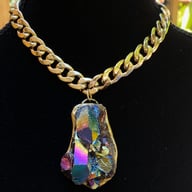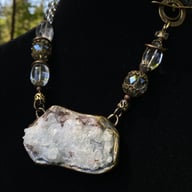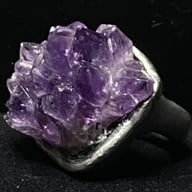 Joanne Henderson has been creating stunning, one of a kind, statement piece jewelry for several years. Her handmade, exclusive, and interesting works of art are for the brave and stylish woman who enjoys her own dramatic expression of style. Each piece is a work of art, incorporating sparkling crystals, precious and semi-precious gemstones, cool rocks, clays, unique metals and settings.
Joanne's creations have been on many fashion runways during Vancouver's Fashion Events and was featured during New York's Fashion Week 2021 on a New York Times Square billboard!
This wearable art is created at her studio "Mossom Creek Studio" which is located in Port Moody, in a beautiful forested setting that backs onto the picturesque Mossom Creek.