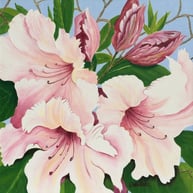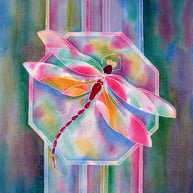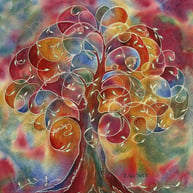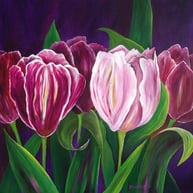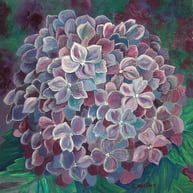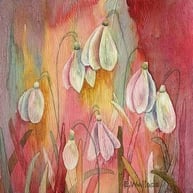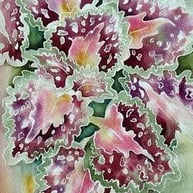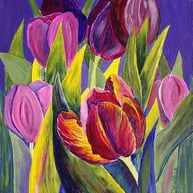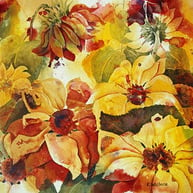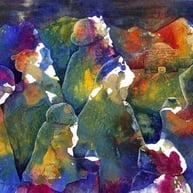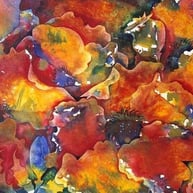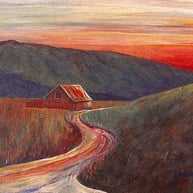 Elizabeth Wallace has developed her own style through ongoing research and experimentation and has worked exclusively in watercolour since 1990. Colour, texture and design are very visible elements in Elizabeth's paintings. She continues to explore alternate methods of portraying her subjects and facilitates workshops for other artists in the pouring and texturing method.
She paints from her own photographs as well as real life, taking inspiration from B.C.'s visual treasures, nature to cityscape, seashore to rockface.
Elizabeth is an executive member of the Burnaby Artists Guild and a founding member of the Artfully Yours Art Group. She holds active membership with the Federation of Canadian Artists and memberships in the Blackberry Artist's Society and the Burnaby and New Westminster Arts Council. Her works hang in homes and businesses across Canada, in England, Scotland, Japan and the U.S.A.
Many of Elizabeth's paintings are available as magnets, and in art card format.
A variety of Elizabeth's work can be found year round in the Blackberry Gift Shop.
You can see more of her work at:
www.MyArtClub.Com/Elizabeth.Wallace
And contact her at:
ew.wallace@telus.net